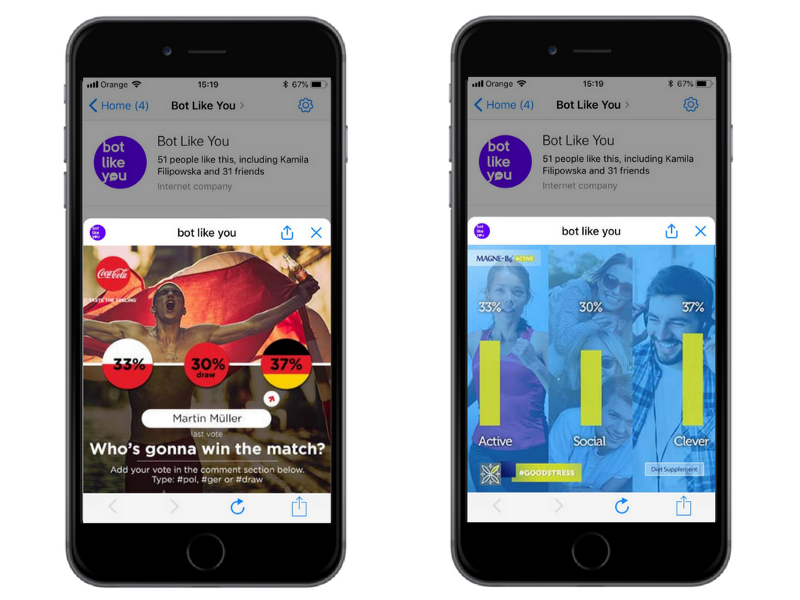 ---
Ai Conversational Marketing - SurveyBot, VotingPoles, Product Survey, Service Survey. Consumer Insight
Has been one of the main things that many Brands are always looking out for, weather to better their service or products, or to provide Recommendation on available products, cross selling them new services or just simply understanding how is your brand viewed by your consumer.
With Ai Survey bot your Survey Results and Poles could be tallied up in realtime and in no time at all, Brands would be able to Act Faster and Change direction, also will be able to identify, pain points that they where not aware off before, or simply Share the information with their Consumers and get them involved in a new product or a service launch.
Or simply create an Engaging survey for brand awareness. The possibilities are endless on how you could or would use the Survey bot and have it Work for your Brands and Consumers alike.
At Globmobi, we can provide you the proper directions and tools to create a great use case for personalized survey, that could end up saving you a great deal on revenue and saving you a great deal of expenses.